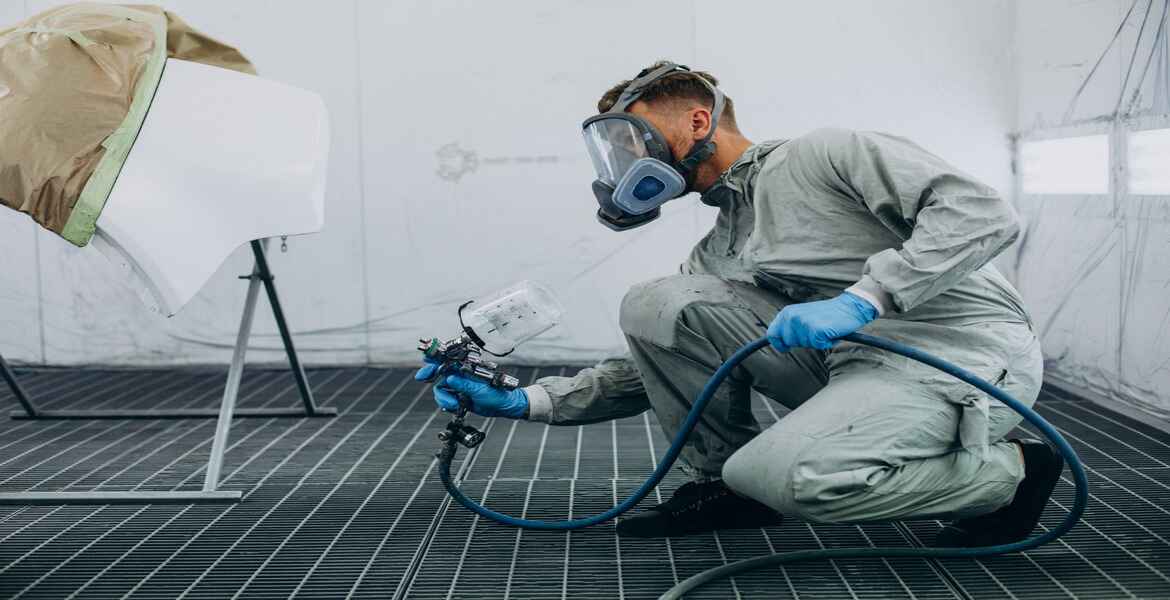 9 Benefits of Powder Coating Finishes

Powder coating is one of the most effective painting techniques to enhance the longevity and durability of metallic products. What's more, it's available in a wide range of colors, textures, finishes, and thicknesses.

Therefore, powder coating stainless steel and other metallic products has several benefits, typically for household and industrial items. While there are many other coating forms, one might ask: 'Is powder coating worth it?"

And that's what we'll look at today. In this post, we will go through the benefits of powder coating to understand how it can be the right choice for your metallic products. So, if you were wondering whether to powder coat, you will find all the answers right here.
What are the Benefits of Powder Coating?
If you're wondering what is the advantage of powder coating, here are just a few reasons why the process is beneficial.
1. Improved Durability
One of the primary advantages of powder coating is durability. Most people opt for powder coating to enhance the durability of their products before they consider improving their look and finish.
Powder coating offers a higher resistance against wear and tear, chipping, fading, and scratching. Therefore, it is an ideal option for products that usually stay out in the sun or are exposed to a lot of wear and tear.
Since powder coating involves a UV-protected technology, it also prevents the paint from fading, keeping it looking new, as well as resistant to corrosion and damage. That's why it's excellent for fighting harsh environmental conditions like extreme temperatures, sunlight, moisture, etc.
2. Eco-Friendly Option
Eco-friendly practices are the need of the hour, so powder coating becomes an attractive option because of its environmentally friendly mechanism and compliance with modern regulations. This is one of the reasons why so many industries and commercial setups are keen to apply powder coating wherever possible.
Compared to harmful chemicals, powder coating has less carbon dioxide emission. Likewise, there is a limited amount of VOCs (Volatile Organic Compounds) that is allowed by the administrations, so powder coating processes ensure that it doesn't breach that limit.
3. Cost Effective Process
Powder coating reduces the need for a primer, so it saves material too. And since powder coating is highly durable, it reduces the need for re-application of the coats, making it a viable painting option for those concerned about maintaining a budget.
But besides using fewer raw materials, the process also requires less manual labor and less equipment, thus helping to lower the overall cost of production. Moreover, the ease of use also means that industries don't necessarily need a highly trained powder coating professional. The technique is simple and can be learned within a short time.
4. Low-Maintenance
One of the biggest benefits of powder coating stainless steel is that it's a cost-friendly option for many reasons. While it's durable, it's also easy to maintain. In fact, you need almost no maintenance for powder coating. Powder coating is corrosion-resistant, so it protects the metal from damage. In many cases, this is one of the primary benefits of powder coating in industrial setups.
Besides this, powder-coated metal doesn't need any protective cleaning agent for regular cleaning. So, they are self-sustaining in many ways. You can even clean powder-coated products with regular detergent and water. That means, it doesn't require a highly sophisticated maintenance process either.
5. Long-Lasting Results
Because of high durability and easy maintenance, powder coating can last for ages. But how long does powder coating last exactly? In many cases, powder coating can last up to 20 years without compromising on looks and color quality. Impressive, right?
There is high-quality thermal bonding in powder coating which means it preserves the color and texture and looks for longer, giving it an edge over other forms of coating. And if you can clean the surfaces regularly, you may be able to enhance the longevity of your product even further.
6. Versatile Coating Options
Powder coating can be applied in different ways. You can use sprays or fluidized powder coats to coat metal, plastic, and other materials.
Generally, fluidized powder coating involves polyester, polyolefin, nylon, Halar, vinyl, and similar forms of plastic resin.
Therefore, you have many options to choose your coating materials. As a result, you can pick from versatile coating options to meet your requirements. Since each resin material has its own specifications, pros, and cons, it's easier to pick the option that generates lasting results in your environment.
7. Powder Coating is Multifunctional
Other than preserving material quality and looks, other benefits of powder coating also include chemical resistance, electrical resistance, and enhanced material friction. Such products can hold off vibrations and abrasions and provide impact resistance too.
That's why powder-coating metal products range from heavy-duty metallic equipment in industries to low-power electric bikes, cars, and electrical equipment. Hence, powder coating offers multifunctional capabilities, providing an additional benefit over other coating techniques.
8. Achieve Desired Coat Thickness
Powder coating has extremely fine substrates, which means that it's easier to achieve the desired coating thickness. However, it requires expert handling and care. Using the right techniques, powder-coated paints can provide a better and smoother finish and appearance than plastic or other liquid coatings. Furthermore, such products have a more uniform coating and thickness.
9. High-Speed Process
Powder coating is pretty easy to implement and needs very little time to dry. That's why it's a preferred coating option in industrial setups, as it speeds up the coating processes and improves the efficiency of production lines.
What's more, the quick application process enables companies to coat many parts in a short time, increasing productivity and profitability.
Over to You
There are several benefits of powder coating metal, such as better durability, eco-friendliness, and cost-effectiveness. Therefore, it's one of the go-to painting techniques in the modern age. But before opting for this process, make sure to consider the pros and cons of powder coating for your business.
More importantly, since powder coating is a sophisticated painting process that requires expert handling, you need to hire a professional powder coating company like Midwest Distribution for flawless execution and get the desired results. Plus, you'll have more options for your products, such as colors, textures, and finishes.