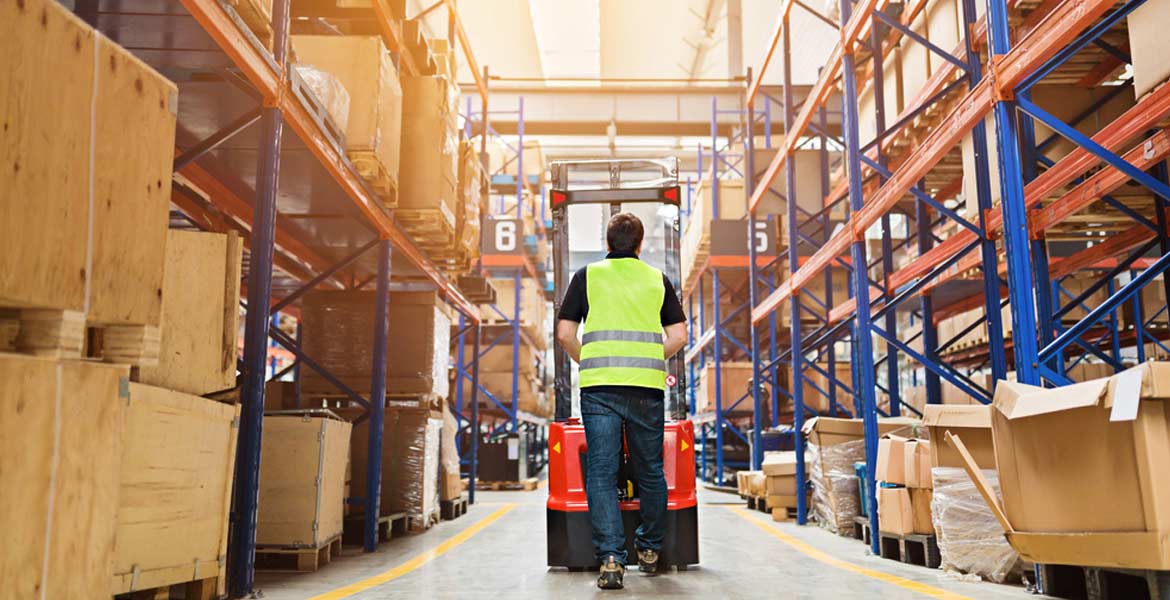 The 8 Best Industrial Storage Racks for Warehouses

If you've been thinking about organizing your garage or even a commercial warehouse, the first thing that is needed is the racking system. Making your mind up about the system that you'll be using is quite important because it will help you save time and prove to be truly profitable for you.

The pallet racking system has proven to be beneficial in itself for many industries out there, allowing them to become quite efficient, thus leading them to unimaginable heights of success. You'd be greatly surprised to know about how it can help you in ways you never imagined.

If you need to access some inventory or search for something in particular, efficiency is the key. And you can only be efficient if no time is being wasted on moving any stock or items due to storage issues.

There are many options that you can choose from to solve your storage complications. It'd come as quite a relief to the responsible authorities in the warehouses to solve these problems once and for all. And if you're searching for ways to get rid of such issues as well, then keep on reading.
1. Mobile Shelving Systems
Mobile shelving systems are quite popular these days. They allow you to maximize efficiency around the warehouse and let the entire staff move fast enough around it, given its adjustability.
These shelves are static, meaning that the workers can maneuver around them with confidence. They can access anything that they might be looking for with absolutely no hassle at all. Sometimes, keeping it simple is exactly what you need, and this option may fulfill many of your warehouse needs.
With the locking brakes being used for safety reasons, you can easily use this type of racking system for certain stuff so that everyone knows where to find it. Going with this choice will mean that inventory management has never been easier for you.
2. Drive-Thru Racks
Trying to make things more manageable around the warehouse, this one option can be put into action with no difficulty at all. Unlike the drive-in racks system, this aims to make your life a bit easier and lets the lift truck access the system from either side. The forklifts are used to drive into the racks directly, holding more than usual.
Drive-thru racks are cost-effective and make sure that everything is happening in an efficient manner. This system is mostly used if the warehouse has quantities in bulk and limited types of products. It is a high-density storage method being used in industrial warehouses for many years now.
You can also use the FIFO option if you want, keeping in mind that an extra aisle will be needed for the process of loading and unloading.
3. Push Back Racks
This particular option can come in quite handy when you need a high-density storage method. Push back racking system allows pallets to be warehoused from 2 to 6 on any side of the aisle, proving that they are very efficient in regards to the storage space.
This system includes various nesting carts and inclined supports that help in the entire process of loading (from top to bottom) and unloading (from bottom to top).
If you've large quantities and many types of products in your warehouse, then this method is best suited for your needs. It allows the stock to be rotated frequently with absolutely no hassle at all.
Push back rack system is very efficient because there is minimal risk of pallet damage, and different types of items can be stored on separate levels with ease.
4. Cantilever Racks
This type of method is perfectly suitable for those who deal with heavy materials, be it steel for any machinery or parts required for planes, cars, ships, and more. A cantilever rack system can be used to store any height of any bulky material without any worries.
It includes many features such as the base, which is the most important one for providing support to the entire material, arms that are used to store the product, and braces to provide stabilizing support to it.
The cantilever rack system is adjustable, and with modifiable locks, it is quite safe for any industrial warehouse. You won't be blocked by any upright aisles and have all the space needed to store products like carpets, furniture, and even structural steel.
5. Deep Lane Pallet Racking
This method allows you to use the warehouse space in an efficient manner. It maximizes profitability as well as productivity at the same time. A deep lane pallet racking system is an extensively high-density storage system that can help you with the storage issues you had been experiencing for a long time. This method alone reduces labor costs and any chances of product damages.
The use of a pallet shuttle increases the chances of maximum storage utilization since more space becomes available. One of the best parts is that very few forklifts are required in this rack system, allowing the employees to move around freely.
This method can allow a manager to use a small storage space with no worries and organize various channels to deliver products. This system is easily automated and provides you with the option of choosing between FIFO and LIFO methods, both of which are easier to use and can be handled effortlessly.
6. Carton Flow Rack
This method is quite effective in allowing easier rotation of inventory. Carton flow racks use lane guides as well as brakes for a safer experience. This system used the first-in, first-out (FIFO) method.
This system makes sure that the products are distributed efficiently with no difficulties. With no regard to the sizes and shapes, the carton flow rack system can be easily used for a variety of shapes and sizes. It can also be easily integrated with other systems as well in order to maximize the running efficiency of the warehouse.
An employee at one point can load the inventory while an employee at another location can unload it with no trouble. Carton flow rack system minimizes the chances of any injury sustained by the staff by coming into contact with any forklifts or bulky material loads.
Unlike other racking systems, this system offers higher efficiency and minimizes wastage of time. And it allows the maximization of profit as well as productivity which is beneficial to everyone.
7. Adaptable Ceiling Rack
Adaptable ceiling rack or overhead storage racks come in quite handy for products which are not as often used and need to be stored in a place where they won't be taking up a lot of space. The warehouses can manage the adjustments in accordance with their needs.
With the right kind of safety tips and tricks being used, this method of the storage system is easy to use and can store quite a load of products which will clear up space for you. Use strong railing support and bolts to make sure that it stays in place. Take the necessary safety measures and plan in view of that.
8. Bolt Shelving Rack
This racking/shelving system is quite popular these days. It can easily hold bulky weights and help you clear up a vast area of your warehouse that can be used for something else.
With bolt shelving, you can either go for single or double depth storage. However, if need be, you can combine both and put them to good use as well. This will allow you to use your warehouse storage and maximize profitability for you in the longer run.
These methods of a racking system can be used to organize the space that you always needed as a manager in your industrial warehouse. The options listed here have been researched thoroughly enough to provide you with the solutions you have always been looking for.
The goal with making the right decision about the racking system you will be using in your industrial warehouse is that time can be managed efficiently because all the time that you lose in the moving around hassle will only slow down the functionality. You need to make sure to remember that profitability is quite essential and can only happen if you're willing to choose the right options.
Choosing the right way for your space-related issues is quite essential in order to succeed. So go ahead and choose the one that you think is best suited to you in accordance with your warehouse needs.