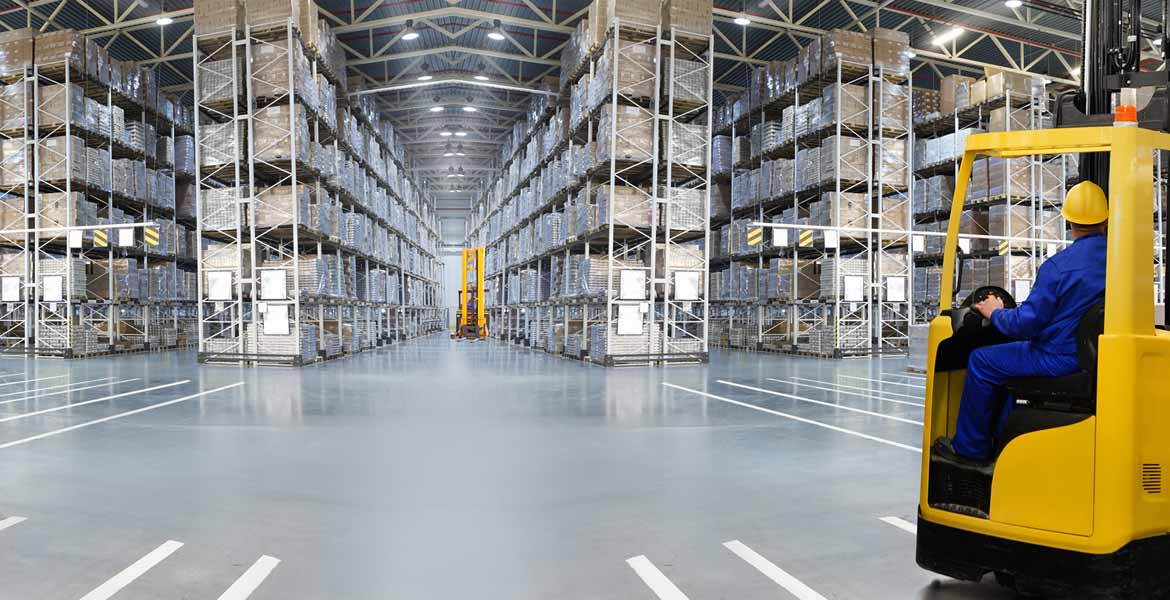 4 Types of Metal Shelving for Warehouses: Which to Use?

Organizing a warehouse is a sure way of easy up-keep while also giving it a spacious look. Shelving is one way of achieving it. It is one of the most effective ways of organizing the space in a warehouse. Industrial warehouses often require metal shelving as they are strong enough to support heavy-duty materials or products.

Metal shelving comes in all kinds of shapes and sizes. One of the key elements for shelving is the weight rating which helps you decide what type of metal shelving is best suited for your warehouse. While racking makes sure that you have enough space around your warehouse to run it hassle-free, choosing the right type of shelving can definitely add to the ease of managing a warehouse.

Investing in well-suited metal shelving for a warehouse will benefit you in the long run as it has proven to be a one-time investment with minimal maintenance. Did we mention that it is also cost-effective? Yes, the right type of shelving is cost-effective and aimed at catering to your individual warehousing needs.
1. Standard Metal Shelving (48")
The standard size of metal shelving is 48" wide. A single metal shelving can hold the weight up to 600 lbs. This type of shelving is best suited for warehouses that have high rates of turnover.
You can get the sections of these shelving pre-engineered according to your needs. Another plus point of these metal shelving is that they are easy to set up. They come with clips that are used to keep them in place. No additional tools are required when installing these shelving.
They also have welded corners which make them last longer and support the stocked materials effortlessly.
2. Tool and Die Shelving (For Heavy-Duty Materials)
If you are looking for metal shelving for stocking some heavy-duty materials, tool and die is the right type of shelving for you.
These shelves are strong enough to support items that require cranes to load and unload them. The units of tool and die shelving have additional shelves. These shelves are roll-outs so that you can use them at your convenience.
The best feature of these roll-out shelves is that they can be extended at full, making access to stocked items easier at all times.
If you are wondering what size and weight tool and die shelving can support, you would be glad to find out that they are made to support all sizes of heavy-duty materials irrespective of how large or bulky an item is. Each shelving compartment can support the weight up to 1000 lbs.
Their shelving has reinforced angles and thick frames, making it easier to load, unload or forklift the heavy-duty items. Tool and die also have roll-out shelving, which is about 36″ deep, having a width of 48″. One shelf has 12 gauge of deck reinforcement with 7 gauge steel making it the strongest metal shelving.
These types of metal shelving are anchored to the floor to lock their position. They have holes that are used for the purpose of anchoring them to the floor. However, it does require assembling as the shelves have 22″ of clearance.
3. Boltless Shelving (For Industrial Use)
As the name suggests, this type of metal shelving is known for easy assembly as it does not require any screws or bolts to put it in place. This means that it does not have to be racked up against a wall. This feature gives the handler free and easy access to shelving from all four sides.
The boltless shelving is popular for industrial use due to its hassle-free and time-saving features. It has four units per shelf, and each of these units drops in place without the need for any bolt or screw.
What's more, is that boltless shelving allows the handler to use the vertical space. This makes it easier to access the top shelf and consume all the available space.
The boltless shelving has two types you can choose from, the standard and heavy-duty unit.
The standard unit can support approximately 500 to 600lbs with sizes ranging from 36 x 18 x 72″ to 48 x 30 x 72".
The heavy-duty unit can support approximately 1000 to 1200lbs with sizes ranging from 36 x 18 x 72″ to 48 x 30 x 72".
4. Metal Shelf with Mobile Units
This type of metal shelving can support the weight of around 1200lbs which is more than what tool and die shelving can support.
The mobile unit shelving has 4-shelf, and they can be adjusted for up to 1″ when it comes to increasing the width. The mobile units have carts. Each of the carts has approximately 2 to 5″ of casters also containing braking casters which adds to the durability and ease of use.
It is important to note, though, mobile unit shelves come in two different types. One has a four-shelf cart. It has four posts and four shelves. The other type has four shelves with a three-sided cart. This type has enclosed panels with four posts.
Wrapping Up
The choice of metal shelving depends on your inventory needs and the type of stock you keep. In most cases, one or more of the above-mentioned shelving types should suffice for your inventory. A handy tip is to compare the specifications of each type and then decide which is best suited to your needs.