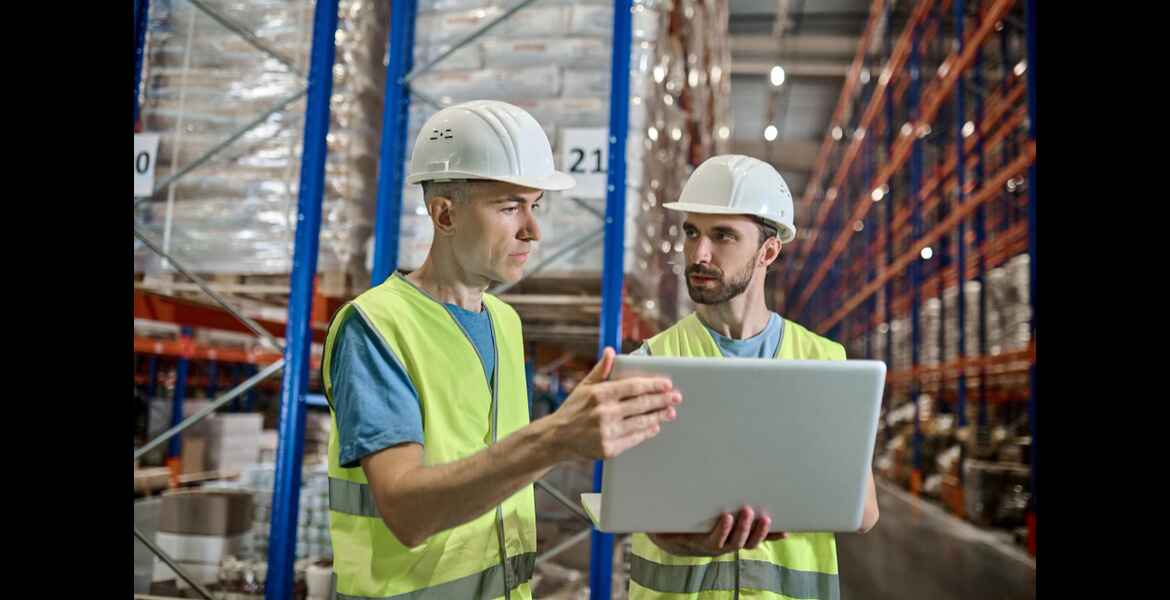 7 Effective Strategies To Increase Warehouse Profitability

Your warehouse is an essential component of your business. So focusing on strategies to increase warehouse profitability can help you get ahead of the competition.

If you're looking for ideas that can transform your business model through effective warehouse management, hop aboard. This blog highlights ways you can boost the profitability of your warehouse. These tips can make a positive impact on your business's bottom line.
Tried and Tested
Strategies to Increase Warehouse Profitability
Warehouses provide a safe place for storing your goods, offer better control over your supply chain, help manage orders, and improve organizational workflows. So it only makes sense to create and implement strategies that enhance its efficiency and profitability.
The following tips explain the strategies to increase warehouse profitably and productivity in more detail.
1. Evaluate Performance
Monitoring and analyzing processes within your warehouse play a vital role in learning how to improve warehouse productivity. It helps identify factors that are slowing down growth and hindering profitability. For instance, if the flow of goods in and out of the warehouse is slow, it can create a ripple effect of inefficiency within the business. Recognizing this issue early on and rectifying the causes will allow your business to bounce back quickly.
So take the time to identify current inefficiencies and shortcomings. Track key performance indicators (KPIs) as they offer insightful data that can help improve internal processes and design better warehouse strategies. Important warehouse KPIs you should monitor include Receiving Cycle Time, Receiving Productivity, Putaway Accuracy, and Inventory Turnover, among others.
2. Organize the Layout 
A profitable warehouse has a clean, organized layout that facilitates the movement and placement of goods. By streamlining the flow of products from one end of the warehouse to the other – from receiving to storing to shipping – you can save considerable time, money, and resources. But besides this, positioning high-selling items at accessible locations also enhances productivity.
Another key aspect is clearly labeling, categorizing, and storing inventory in the right place. This allows employees to find products and dispatch orders quickly. Needless to say, this boosts the efficiency and profitability of your warehouse.
3. Remove Slow-Moving Stock
One of the best warehouse ideas for a business is to eliminate slow-moving inventory. These goods tie up your capital that can be spent elsewhere. Plus, it's expensive to stock items for long periods as they take up valuable space in your warehouse. 
Ideally, you want to have products that are high in demand and sell quickly. So getting rid of slow-moving stock helps lower storage costs and frees up room for more revenue-generating items. 
4. Stop Wasting Storage Space  
The primary reason you own a warehouse is to stock goods. The more items you store, the better. After all, you are paying for square footage, and you want to get the most out of it. So wasting storage space would defeat the purpose.
A profitable business strives to utilize warehouse space better by packing the facility as densely as possible. Consider optimizing your space by vertically expanding your warehouse storage capabilities. Invest in vertical racking systems and organize your products on high-reaching shelves. Even though they're accessible by forklifts, the items should still be organized so goods can be easily found, packed, and shipped.
Storing inventory vertically also helps free up additional floor space. Now you can expand storage further by adding more racks. 
5. Invest in Technology
One of the best strategies to increase warehouse profitability is to invest in technology. Integrating the right technology can exponentially increase its efficiency and revenue. Manual tasks can be automated, offering quicker turnover rates and higher profit margins. 
For instance, a warehouse management system (WMS) can help effortlessly manage all your warehouse responsibilities. Tasks such as maintaining SKUs, inventory management, reordering, order completion, employee payroll, etc., can be completed quickly and more efficiently. 
What's more, a WMS offers real-time information about stock levels. This allows you to make more informed decisions and run your business more profitably.
If you already utilize tech solutions for multiple warehouse operations, consider upgrading existing tools or investing in more advanced solutions, such as artificial intelligence (AI) and real-time location systems (RTLS). Or consider taking automation to the next level – introduce robots into your warehouse. They're already beginning to take a strong foothold in the warehousing sector. Just look at how Amazon uses robots in its warehouses.  
6. Offer Employee Training Programs
Profitability and productivity must go beyond creating modern warehouse ideas.  Improvement will only be evident if warehouse managers take additional measures to develop a workforce that knows how to implement the strategies appropriately.
Training your employees provides the necessary skills to work more efficiently in your warehouse. And on top of that, training helps improve job satisfaction, boost morale, increase employee engagement, and improve employee retention.
Providing onboarding sessions can help new employees learn the technologies available at your facility. This ensures they are productive from the get-go and your business continues to earn more profit.
7. Communicate with Other Departments
Sure, warehousing deals with inventory. But a successful business needs to network with other essential departments – sales and marketing. 
Data about your current stock can offer useful information, such as what's selling and what's not or how quickly an item is being restocked. This will allow you to understand market trends and customer buying preferences better. More importantly, it points out what products you should invest in, i.e., those with a high turnover rate and ROI. Therefore, marketing these high-selling items can boost sales and hence revenue. 
On the flip side, warehouse managers can inform other departments about items that are not performing well. They can devise strategic ways to sell off dead, slow-moving inventory without incurring a loss. This frees up valuable warehouse space and much-needed capital.
Over to You
Achieving a productive warehouse means curating warehouse management processes for your business by utilizing the resources available at the facility. So take the initiative to tweak your current strategies to increase warehouse profitability. With the right planning and management skills, you can significantly reduce overall costs and make your warehouse more efficient.
Midwest Distribution can help keep your warehouse more organized. We create custom storage and racking solutions for your warehouse using the highest quality steel and aluminum. Our products can cater to all your warehouse storage needs, such as stackable containers, racks, wire baskets, etc. So let us make the most of your warehouse space, increase storage capacity, and make your business more successful.