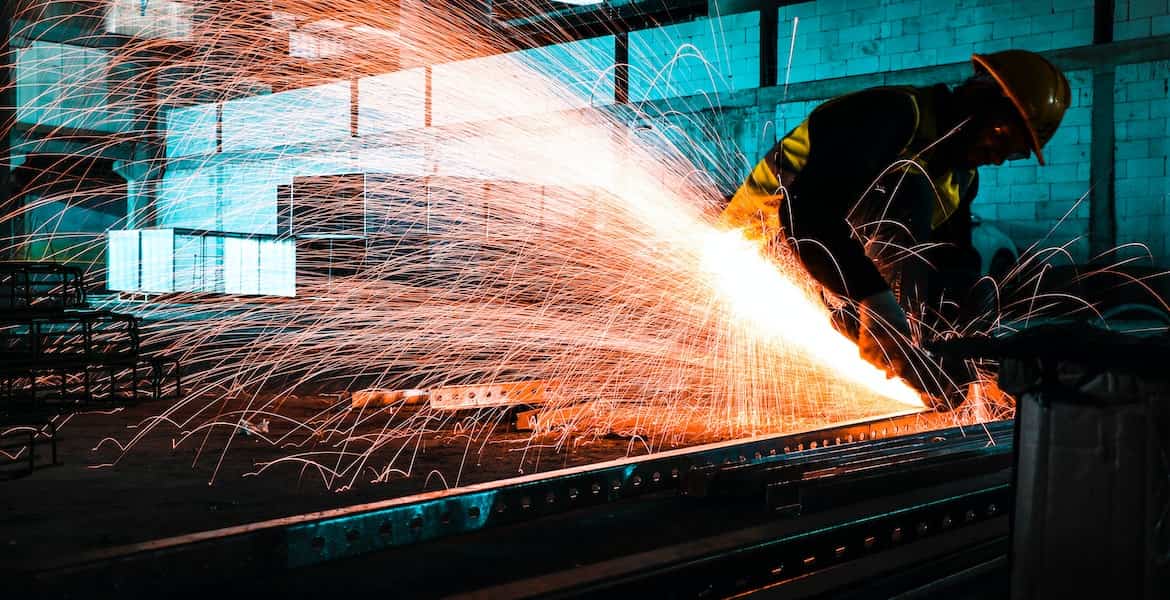 10 Reasons You Should Opt For Custom Metal Sheet Fabrication

Custom metal sheet fabrication will benefit your production and manufacturing processes and give you the leverage to define your own specifications. Customization is necessary if excellent quality, longevity, and adaptability are your top requirements. The benefits of choosing custom metal sheet manufacturing are listed below.
1. Longevity
Prefab products are often less expensive, but custom work usually makes something last much longer. The design is suited to your needs and can sustain regular use. Stock sheet metal and other items have a generalized standard.
The custom metal sheet fabrication uses an alloy that is particularly resistant to the chemicals, temperatures, and forces applied during your procedure.
2. Durability
Sheet metal is sturdy and durable, and parts made from them can often handle more pressure and heat than plastic ones. As an additional perk, materials made of aluminum, stainless steel, or surface-treated steel can withstand significant amounts of force without bending or rusting.
For example, plain steel will rust faster if you use salt water in your process. But through customization, your service providers will use stainless steel that can handle chloride. Since you rarely replace the products, this move will make your project last longer.
3. Malleability
Sheet metal is not only robust, but it is also malleable. Due to its malleability, sheet metal can be used effectively and efficiently in unique, complex, or highly specialized applications. The right equipment can be twisted into various shapes while retaining strength and structural integrity.
It can also be stretched or crushed without rupturing or splitting. When an item is cast or molded, you get an exact shape as per your requirement.
4. Premium Customized Metal Sheets Fabrication
Professionals from various industries choose customized sheet metal fabrication because it allows for more premium customization. It is frequently used in the furniture, appliance, and automotive industries.
Making pieces for items like specialized hospital beds and other products in the medical sector utilizing sheet metal is also very beneficial. When you use bespoke sheet metal, you can make a product exactly how you want it.
5. Compatible Adaptability
Regarding manufacturing, your company will likely benefit from custom-made specifications. However, some of the machinery in your business might need to be fixed with sheet metal with existing designs. So, to create the proper size and shape, you should opt for personalized metal sheet fabrication. As a result, you can obtain specialized sheet metal parts that are compatible with a variety of your manufacturing equipment.
6. Replacement
One of the most significant advantages of custom metal sheet fabrication is that the parts are interchangeable. If numerous metal parts are used to construct an assembly, the components can be removed and replaced without replacing the overall fabrication. It may lower the price of repairs and free up funds for improvements and alterations.
7. Strengthened Efficiency
A sheet metal design that has been streamlined will increase the process's efficiency and efficacy. For instance, you can increase the capacity per load to enhance a production process using sheet metal components. Moreover, custom sheet metal works with various procedures. Consequently, you can shorten the time it takes to switch between functions.
This way, customization enables the reuse of the same trays across many processes. Additionally, computer-driven technologies let you alter your sheets for various jobs. You can fulfill deadlines due to the time-saving nature of these technologies. This efficiency raises client happiness, which might lead to client loyalty.
8. Flexibility Of Use
If you are an HVAC expert, customization can improve ducting installation. It means that you may inspect and maintain your ducts simultaneously. But if you need help with the procedure, look for organizations that offer expert welding fabrication.
Moreover, because they are particular, installing custom sheet metal on your building is less complicated. The sheet metal may be the perfect addition to the tasks you need to do and the design and construction of your structure.
9. Cost-Efficient
Sheet metal is often more economical as plastic tooling costs can be rather high. Many firms are converting to sheet metal because it offers lower overall costs and less material waste than cast or molded items. The durability and endurance of a material must also be considered when determining its price.
There are more economical alternatives if the material will only last you for a short time and needs to be replaced or maintained frequently. Customized items are sometimes more expensive, but they pay for themselves due to their longer lifespan and less frequent replacement.
10. Minimal Weight
A fabricator may create custom sheet metal from various metals, including manganese steel and aluminum. The strength, weight, and price of your project influence your choice of metal. The fabrication of sheet metal results in substantially lighter products than prior techniques. This reduces shipping costs resulting from lighter weight, thus reflecting larger profit margins.
Choosing A Supplier For Welding And Fabrication
The metal industry is becoming more skilled and of higher quality thanks to technology. Here at Midwest Distribution LLC, we take great pride in our capacity to produce distinctive metal components. We have the equipment needed to build practically anything you need. Wire baskets, stackable containers, trolleys and racks, are just a few of the steel and aluminum products we acquire and supply. In addition to it, we offer a 12-month warranty on all of our products against manufacturing flaws.
Among the groups to which we supply goods are OEMs, retailers, closed-loop DC operations, logistics and warehouse facilities, governmental entities, and greenhouse and nursery operations.
We manufacture various steel, stainless steel, and aluminum products using custom metal sheet fabrication. "In-house" technical support, including CAD, is provided to meet your demands and deliver specific solutions. It is our practice to uphold the highest quality standards for all our products to ensure you get what you need. Call us right away to learn more.