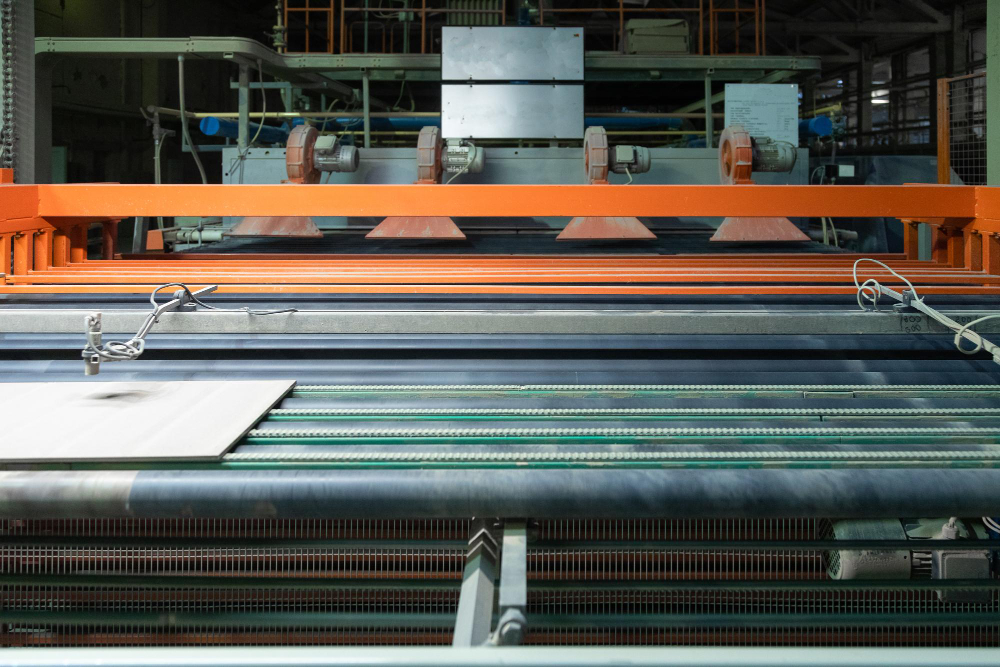 8 Benefits of Choosing Laser Cutting for Metal Sheet Fabrication Projects

Metal sheet fabrication is an effective trend these days. Especially with the introduction of laser cutting, metal fabrication ensures high quality, precision, and convenience in modern-day fabrication, creating something new and exactly as per your preference.

To further elaborate on why you need laser cutting and to make a better choice, we are here with this blog that will highlight some key benefits of this technique and why you should opt for it for your next metal sheet fabrication project.
What is Laser Cutting?
Laser cutting technology is one of the advanced CAD and CAM technologies that use computerized mechanisms to cut metal sheets at high precision. It uses a high-temperature laser to cut through steel and aluminum. Since it's a computer-aided technology, it lets you experiment with various designs that are impossible to cut with other machines or by hand.
Laser cutting for metal sheets is quite an advanced technology, requiring sophisticated machinery. But the end result is worth the price too. That's why cutting flat sheets with laser technology is a growing trend in the market.
Why Should You Choose Laser Cutting for Metal Sheet Fabrication
Here are some of the top advantages of laser cutting.
1. Automated Convenient Process
As a computer-aided mechanism, laser cutting is highly convenient. All you need is to provide a design file and let the laser cutting machine for the metal sheet do the rest. Its key advantage is speed and high efficiency.
For machine operators, it makes things easier and faster as they can run multiple processes simultaneously. Moreover, it's much faster than the other manual cutting methods.
Since it's fully automated, it helps reproduce the same design with higher accuracy and speed.
2. High Precision Output
One of the significant advantages of laser cutting for metal sheets is its precise and repeatable output. It can make minor cuts and curves at high precision, an unmatched feature for machines of this kind.
It makes laser cutting the ideal option for intricate designing where attention to detail is critical. Moreover, the finished output ensures smooth and clean edges because it's a burning process instead of cutting.
That's why laser cutting is the way forward if you need a highly accurate and intricate design, especially in thin metal sheets.
3. Reasonable Pricing
Even though laser cutting uses advanced machines and computer technology, it's still one of the cost-effective options compared to any other cutting methods. Since it doesn't involve labor or hand-operated machines, it cuts the cost and is just as affordable as some of the other cutting methods.
Moreover, if you're a construction firm working for a manufacturer already owning a laser cutting machine, it further reduces the price. Additionally, since a laser doesn't involve high-speed rotors for the cutting mechanism, it doesn't cost much for repair and maintenance.
While it may not be the cheapest, laser cutting proves cost-friendly for larger orders. Whether it's about the cutting cost or electric bills, it's comparable to any other cutting method.
4. Design Flexibility
Laser cutting machines come in a variety of sizes, precision, and automation features. So, you have several options to choose from based on your budget and the size of the metal sheets. That's why, whether you're working on a large-scale project or preparing a prototype, laser-cutting machines can help you in all cases.
Likewise, suppose precision isn't a major issue in your design. In that case, you can also work with a low-precision machine that can be cheaper but produce effective results for your fabrication projects.
Likewise, if you're working on high-precision, tight-tolerance projects, the design flexibility in laser cutting machines also helps you achieve that.
5. Software-Operated
Laser cutting for metal sheets is achieved with the help of software. That's why all you need is a trained CAD and CAM software operator that can feed the design files to the system. Moreover, it requires trained CAD designers to generate the design files.
Since it's software operated, it ensures accuracy and provides suitable suggestions to optimize the cutting process ensuring better efficiency and the best use of the available metal sheet. Unlike grinding and other cutting practices, laser cutting offers a fine cutting width. Therefore, it saves material, ultimately cutting down the cost.
This advantage is generally lost with manual cutting processes because the machines often cannot make fine and precise cuts.
6. Continuous Cuts for a Smooth Finish
When using laser cutting for metal sheets, you can expect a smooth and continuous cut, which allows you to fabricate literally any design. In manual cutting and grinding processes, the operators often need to discontinue a cut for several reasons. However, as the laser cutter penetrates through the metal sheet, it ensures fine and smooth cuts.
7. Design Adjustments are Possible
Perhaps one of the most significant advantages of laser cutting for metal sheets is that it allows you to make mistakes. For instance, if you want a change in design, you can always stop the machine midway and adjust the design in the software.
This is a remarkable feature that can help reduce errors and wasted materials, helping you save costs.
8. Ensures Large Scale Production
If you're a contractor looking for larger projects, laser cutting is the right option for you. Because it provides repeatable and low-error designs every time, it can help in the mass production of metal fabrication projects.
Handheld and manual cutting processes can take considerable time and effort, but laser cutting ensures accurate and faster designs at nominal efficiency. That's why businesses who want to make the most of their fabrication budgets stick to laser cutting for their fabrication projects.
Conclusion
Even though laser cutting has some obvious advantages over its competition, it's important to pick the right service providers to ensure price benefits and quality. Providers like Midwest Distribution offer a wide range of metal fabrication laser cutting services in addition to sourcing steel and aluminum products in the global community. Whether you're a new company, retailer, OEM, or belong to the logistics or warehouse industry, there are optimum solutions for everyone.