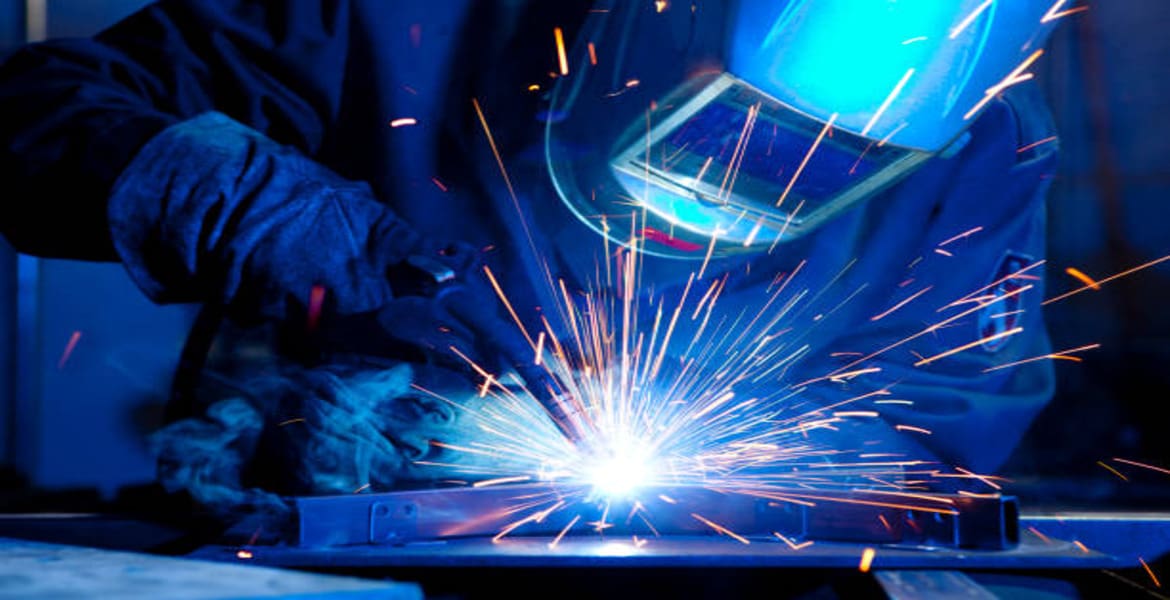 Why Should You Work With a Local Metal Fabricator?

Are you in need of custom metal fabrication? Look no further than your local metal fabricators. This article discusses the benefits of choosing a local metal fabricator over a large, distant company.

Technology has accelerated global connectivity, creating an ever-expanding international marketplace with seemingly limitless options. But while going for something that demands accuracy, you need to take the reliable route. Custom metal fabrication is a process that requires expertise and experience to manufacture sheet metal and other flat metals according to specific shapes with precision. This makes local fabricators an attractive option. While local metal fabricators offer numerous short and long-term benefits, they offer two vital benefits: efficiency and reliability. 

Metal fabrication needs to be cost-effective and easy to replicate in order to produce parts for industry use. Consequently, local metal fabricators can provide the necessary expertise in making sure these components meet the required specifications.

Metal fabrication requires high precision, with almost every detail considered. With local metalwork services, you are guaranteed to have exactly the part or product your project requires. Local metal fabrication services are built on local expertise combined with high-end solutions and offer superior quality outcomes. 
Reasons for Hiring Local Metal Fabricators

Local metal fabrication is the best choice if you're looking for an experienced service that can provide accuracy and precision. Here are a few benefits of hiring a local metal fabricator:
Enhanced Communication
A local metal fabrication company provides a valuable advantage in communication throughout the fabrication process, as an open and efficient dialogue between both parties is essential for successful projects. 
You can easily arrange face-to-face meetings with local partners to discuss project details. This quality of direct dialogue can grant peace of mind, as both parties can quickly address design changes or problems. In addition, regular meetings are encouraged throughout the project to ensure that all requirements are met. 
Partnering with local fabricators allows for quick action when unforeseen issues arise—and having taken consecutive steps forward in collaboration makes for higher chances of success overall, giving you the results you desire.
Save Plenty of Time
Partnering with a local metal fabricator has many benefits, including saving time and resources for taking your project to market. 
Local delivery or pick up of parts means that you can always access whatever components have been fabricated without worrying about extended lead times. This benefit allows you to strategize around production according to sales projections and current demand, so you should never be stuck in backdated orders. Investing in local metalwork will help ensure your projects remain on track while presenting cost-effective solutions. 
You Get Experienced Hands Onboard
A local metal fabricator has the knowledge and experience to anticipate and solve any potential problems that may arise, as they share the same local conditions and challenges as you. In addition to understanding the unique atmospheric and logistical conditions in your area, such as soil conditions for foundations and weather patterns, local fabricators are also familiar with regional regulations and permit requirements. 
This makes them a valuable resource in guiding you through the process and ensuring the success of your project. So, trust a local metal fabricator to understand your specific needs and provide the best solution.
Support the Local Economy
Partnering with local metal fabricators to use local metals in your custom metal fabrication project can be mutually beneficial for the local economy and a great way to give back to the community. Supporting local and regional businesses has been shown to create jobs that keep the local economy prosperous and help bring skilled talent into the local workforce when projects require specialized skills. 
Finding local metalwork partners can help ensure their sustainability while getting an excellent product at a competitive price. Not only this, but networking in a local setting allows you to collaborate closely with other businesses throughout the broader region and create a strong business background from which both parties can benefit.
Improved Quality Control
When it comes to multi-stage projects, it's crucial to avoid unexpected setbacks and delays. One way to achieve this is by working with a local metal fabricator. Not only can you attend planning meetings at the fabrication site, but you can also visit during the fabrication process to ensure everything is running smoothly. 
This can provide peace of mind, whether it's through third-party inspections or the opportunity to be part of the discussion when questions or issues arise. By choosing a local fabricator, you can have confidence that every detail has been considered and resolved.
Reduced Expenses
In this cost-conscious, high-fuel economy, local metal fabricators may come as a welcome surprise to many businesses. By keeping manufacturing local, companies can drastically reduce their overhead expenses associated with the delivery of parts and components, allowing them to increase their profit margins by as much as 50%. 
Additionally, local metal fabricators have a shorter turnaround time and provide higher quality control while contributing positively to local economies. Thus, finding local metal fabricators should be paramount when determining your production strategy.
Easy to Visit
Working with the local metal fabrication company allows you to visit the site during the fabrication process to ensure that everything is working correctly, as well as for inspection. The availability of meeting your fabricator in person and meeting them regularly to discuss details, product requirements, or necessary changes will help the project move forward smoothly and accurately. If any unexpected problem arises, you can solve it by visiting the facility.
The Key Takeaway
In conclusion, choosing a local metal fabrication company has numerous benefits. Local metal fabricators have a deep understanding of your area's unique conditions, challenges and are familiar with regional regulations and permit requirements. They are also more responsive and able to offer faster turnaround times compared to foreign companies.
Working with Midwest Distribution LLC for metal fabrication is a sound investment. Rest assured that your project will run smoothly, and you'll be more than satisfied when it's complete—all thanks to taking the plunge of relying on local services!