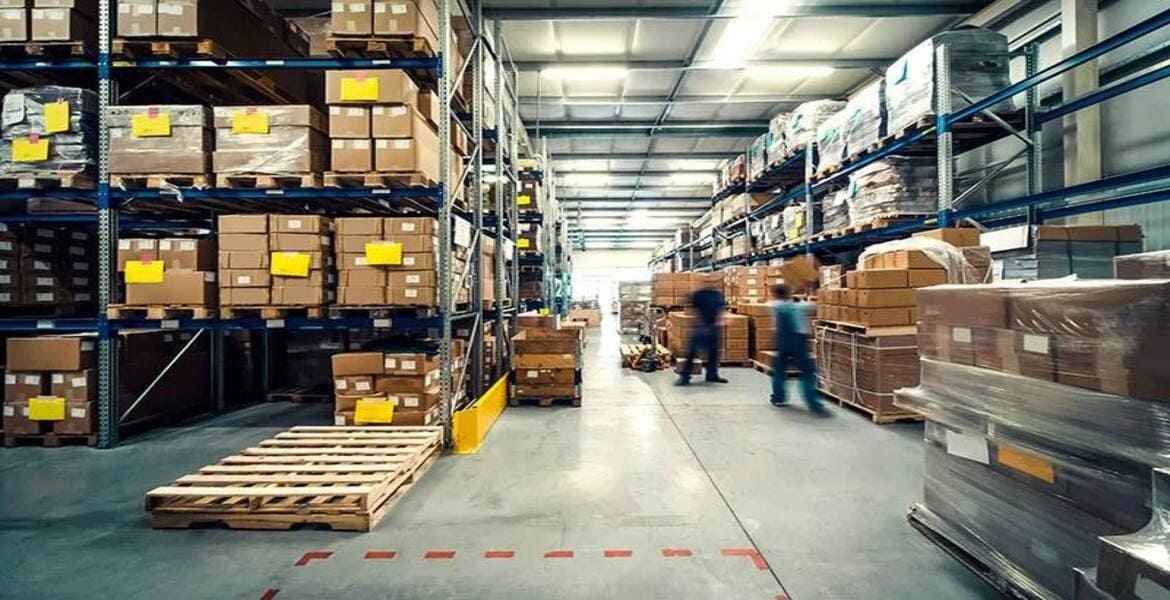 Why Shelves and Racks are Crucial for Storage Systems

Shelves and racks are an essential requirement of all warehouses. This blog will shed light on the importance of proper shelving in a warehouse. 

Warehouse storage is one of the most crucial aspects of a warehouse, as it stores valuable inventory safely and securely. A robust shelving system in warehouses offers several benefits while allowing you to stack materials and keep your warehouse organized.

Not only does it make efficient use of space, but it can also keep you safe from accidents. It makes keeping track of the inventory, so you know when to restock. If you are confused about whether installing storage shelving systems is a good idea or not, continue reading till the end to get the answer!
The Importance of Shelving Systems for Warehouse Storage
A warehouse is an industrial unit to store manufactured products before they are shipped and delivered. Therefore, warehouses play a key role in making production revenues by maintaining the quality of the products and keeping them secure. Installing a storage rack system in the warehouse ensures optimum utilization of space to effectively store and manage products until they are delivered. You can stack the goods and materials horizontally to keep the warehouse more organized. It includes horizontal rows with several racks or levels for better management and smart utilization of warehouse space to streamline your operations.
Many startups and small-scale companies do not have enough capital for a warehouse. Therefore, they store manufactured products in their production areas. However, large-scale industries require designated storage locations, so the production space is not compromised due to storage. Thus, when the warehouse is full, and there isn't much space left to stock newly produced productions, it's time to consider installing shelves and racks in the warehouse to manage the space better.
Benefits of Shelving System for your Warehouse Storage
Efficient Use of Space
One of the key requirements of a warehouse is wide, open floor space. Whenever you store products in the warehouse, the available square footage is considerably reduced. That's where shelves and racks come in handy and use the vertical space to increase the overall storage capacity. In this way, you don't have to buy additional space or expand your warehouse. A shelving system is a cost-effective and economical way of expanding the capacity. When it's time to dispatch products, you can use forklifts to bring the shelves down without disrupting the inventory.
Another great benefit is that you can always add as many levels as required since shelving systems are modular. Plus, during a busy season, you can also use high-density racking systems to add more pallets to the existing system. The outcome will enhance the amount of stock you can carry at one time while reducing the amount of aisle space needed to load and unload the pallet racks.
Create a Safe Environment for Employees
Warehouse owners are responsible for the safety and well-being of their employees. A great benefit of installing shelves and racks in the warehouse is they don't only fulfill heavy stock capacity but also maximize safety and security. The vertical frames of a warehouse are built on a strong teardrop design combined with an alternative bolt-securing mechanism. These components make the shelving highly stable, and you can also prevent the items from falling by adding netting. 
You should also provide comprehensive health and safety training to your staff. It will make them aware of the various storage systems, thereby lessening the chances of unfortunate workplace accidents. It is also mandatory to create a safe environment for your commodities, and racking systems take care of that. Your customers should always get the finest-quality, undamaged products, and a functional system keeps the goods protected from accidental damage.
Heavy-Duty Storage
A sturdy warehouse shelf can hold bulky, heavy-duty items. Whether you regularly handle heavy machinery components, tools, or building materials, sustainable racks and shelves can store the heaviest items without falling apart.
Unlike standard units made of wood or plastic, a robust warehouse shelving unit with metal shelves can sustain heavier weights. Consequently, the extra-weight capacity ensures more efficient use of the facility's storage space, and you can store more inventory without worrying about expansion. 
If your warehouse stores heavy items, overloading lightweight shelves can cause a major safety hazard. This poses a threat to the staff as well as the inventory. While you must consider the product size when choosing shelving units, you must also pay heed to loading capacity per shelf.
Enhanced Functionality
Employees working in a warehouse often complain about navigating and using different components. Therefore, it is crucial that functionality is your top priority to streamline your operations. Racks and shelves are durable and strong and provide maximum safety to the employees while enhancing functionality. Whether it's a warehouse, modular office, conveyor system, or mezzanines, installing a storage shelf rack can guarantee more efficiency and better time management, contributing to greater profits.
Allows for space extension
With property values skyrocketing every day, warehouse owners and managers often worry about expansion as their business grows. One of the biggest benefits of shelves and racks for businesses is to invest in a comprehensive shelving system and expand their storage capacity without investing in new property space. Shelving systems can maximize their available space for inventory storage. The solution is cost-effective, simple, and easy to modify the existing warehouse space instead of reconstructing it or worse, buying a new one.
Easy Installation
Warehouse installation considerably improves and becomes easier with a racking system. The feature comes particularly handy to move shelves to different locations based on your requirements. Warehouse environments are subject to rapid change. During busy days, you might require additional storage space to add more products. In such seasons, shelving with a straightforward design is an effective way to save space. When the season is high, you only need to purchase additional racks to store more products as required. The extra modules can easily fit into the existing structures, causing minimal disruptions in your daily operations. 
Bottom Line
Shelves and racks provide a great opportunity to expand your business while enhancing the overall functionality of your warehouses. As a result, this storage solution supports your operations, increases your profits, minimizes your costs, and helps your business thrive. If you wish to make your warehouse safer, more convenient, and more effective, consider investing in a shelving system like that offered by Midwest Distribution to ensure you get the best shelves and racks that make the most of your storage space.