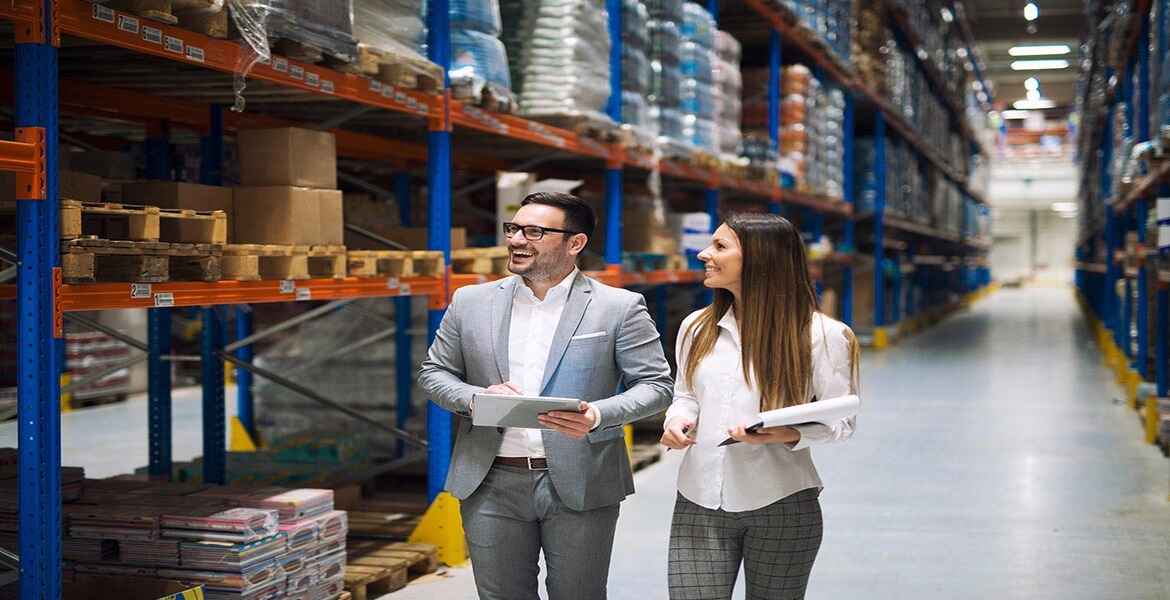 Successful warehouse relocation- 9 fundamentals to consider

As businesses expand, warehousing needs also change. So warehouse relocation is a common aspect of the trade. A well-thought-out plan will ensure you relocate your warehouse cost-effectively with as little downtime as possible.

If you're planning on shifting but are wondering how to move a warehouse successfully, this blog is for you. Let's discuss various details you need to consider before transitioning to your new warehouse.

Ready to start?
Your Complete
Warehouse Relocations
Checklist
Companies shift warehouses for different reasons. It could be that the business needs a bigger facility, logistical operations are easier, or there is a cheaper option available. But whatever the reason, warehouse relocations require substantial planning and organization.
Here is a list of things you need to consider in order to make the relocation a success.
1. Analyze Current Issues 
What's the reason behind your move? Is there not enough usable floor space? Is the loading bay congested and delaying other warehouse operations?
Before deciding to relocate to your warehouse, analyze operations at the current facility and highlight what aspects could be changed. This will ensure that the design and layout of the new facility are more efficient. Moreover, it will help identify elements of the business that should be updated. 
Use this opportunity to modify current business processes and create a more optimized version of your warehouse. So be sure to review everything, from logistics to IT systems and the condition of the equipment to the organization of racks and aisles.
2. Find the Right Site
A lot of factors will dictate what site is best for your business. When looking for an alternative warehouse, keep the following in mind:
Select a site with an ideal footprint for your business needs, such as high bay areas, mezzanine levels, big doors to accommodate inbound and outbound deliveries, etc.

The size of the warehouse should sustain growth, at least for the next ten years. You don't want to be thinking about moving after just a few years to the new place.

The facility should have enough space to accommodate your business operations. For instance, make sure there is sufficient open floor space for unloading, picking, and dispatching goods. More importantly, there should be adequate space between the aisles.

Make sure people live within a reasonable commuting distance of the warehouse.
3. Devise a Warehouse Transition Plan
Your business will most likely still be operating while you relocate your warehouse. To ensure ongoing operations continue as smoothly as possible, consider the following:
The timeline of the move

The budget

Specific roles of employees during the transition 

Transport requirements depending upon the type of goods being transferred

Legal requirements such as licenses, permits, inspections, etc.
4. Map Out the New Location
This move is all about taking your business to the next level. That means planning out how you want to set up the new facility to streamline processes and maximize productivity. 
So take the time to organize everything about the new warehouse, such as the floor layout, designated areas for warehouse operations, flow of traffic within the warehouse, how inventory will be stored, what Inventory Management System will be used, and much more. If required, hire experts to help with the design and layout of the new facility.
5. Assess Equipment Relocation
Another important aspect of your warehouse relocation checklist is to consider whether you will move your old equipment, such as shelves, racks, machinery, furniture, etc., to the new facility. Some businesses may find it cheaper to sell them and buy new ones.
Keep in mind that there are several hidden costs when relocating equipment. For instance, special tools may be required to tear down and assemble your equipment. You may need to hire a specialist or rent the necessary tools. Furthermore, transporting large warehouse equipment is expensive. They require bigger trucks and machinery to load and unload. 
6. Choose the Right Movers
You want to book movers with the necessary skills and experience to relocate your warehouse successfully. More importantly, you need to find a licensed and insured relocation company. 
Search for companies that offer warehouse moving services as well as warehouse racking relocation services. They can help dismantle and reassemble your racks, shelves, and equipment to make your move easy and stress-free. Booking these services early on can ensure your equipment reaches the new premises on time so you can be operational faster.
7. Clean Up Inventory
It's crucial to organize your inventory early on. After all, you don't want to move things around that are no longer of benefit to your business.
It costs money to transport goods. So plan to get rid of as many items as possible, such as obsolete, outdated products. This helps reduce the cost of relocation and simplifies the move. More importantly, it frees up space in the new facility. 
8. Inform Others About the Move
You need to update your suppliers, vendors, utility companies, customers, and all associated organizations about the move and the new location of your warehouse. This ensures your business continues to run smoothly alongside the relocation. Furthermore, your future deliveries and pending orders will be directed to the correct location. 
One bit of advice – when communicating your relocation timings externally, do not promise anyone that the warehouse will be completely relocated by a fixed date. It's best to have some buffer time – at least a three-month contingency period just in case something goes wrong. On the other hand, internally, try to stick to your timeline as closely as possible.
9. Communicate with Your Employees
Your employees are your biggest asset. So make sure to communicate effectively with different departments. To ensure the relocation goes smoothly, allocate project managers on both sides of the move. They can help divide up the responsibilities of the project and ensure everyone stays on the same page. 
Miscommunication can slow down the move, wasting time, money, and resources. 
Once you've figured out the details, discuss the vital points with your employees. This will allow the relocation project to align with timelines and targets. 
Final Thoughts
Moving your warehouse may seem like a huge undertaking. But successful warehouse relocations are a real thing. With the right planning, communication, and organization, you'll be back up and running in no time at all.
With Midwest Distribution by your side, setting up your new warehouse couldn't be easier. We manufacture steel and aluminum products for your warehousing needs, such as carts, racks, containers, wire baskets, and stackable containers. We have the experience and knowledge to develop customized solutions for your individual needs. Make the most of your new start and streamline warehouse processes from the get-go.